w3c
w3c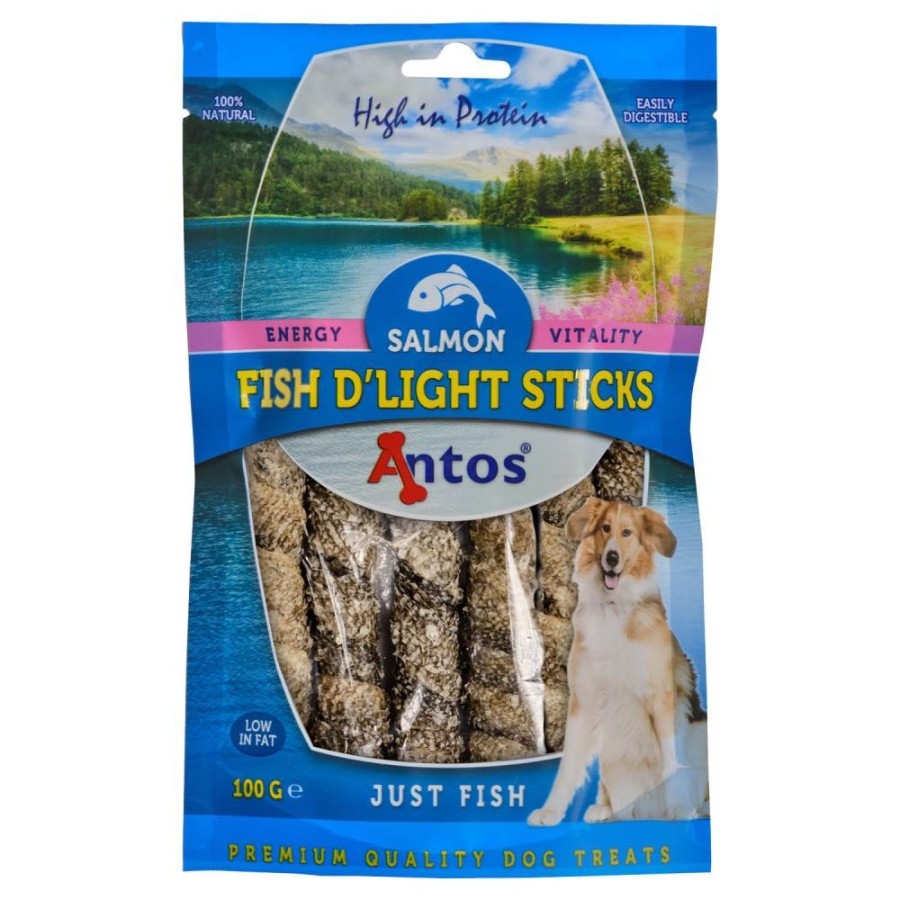 Fish D'light Sticks
The treats are made of 100% natural edible salmon skins and they also reduce tartar and plaque build-up for healthier gums and teeth.
Privacy Policy
How secure is information about me?
Delivery policy
We use SEUR/GLS for our deliveries on the Spanish mainland and Portugal
Return Policy
If for any reason you are not satisfied with your order, you have a period of 7 business days from
Recommended as a snack for dogs. 100% Natural, Gluten-free, Grain-free, Sugar-free. Treat responsibly: choose snacks as recommended based on the size of your dog. For the safety of your pets, supervise your dog when giving any chew or treat. Keep fresh water available at all times. This product is a treat and is not intended to be fed as a meal. Store in a cool, clean and dry place.
Composition: 100% Salmon skin. Analytical Constituents: Crude protein 58.0%; Crude fat 0.8%; Crude fibre 0.5%; Crude ash 2.5%; Moisture 16.0%.
100g
Customers who bought this product also bought:
Stay ahead of pets with our trending products