w3c
w3c
ADULT - Lamb, Goat & Chicken
Genesis Pure Canada Deep Canyon for adult dogs (from the 1st year) is suitable for feed intolerances & allergies; with high meat content.
Privacy Policy
How secure is information about me?
Delivery policy
We use SEUR/GLS for our deliveries on the Spanish mainland and Portugal
Return Policy
If for any reason you are not satisfied with your order, you have a period of 7 business days from
This recipe is also made with plantains and pumpkin to provide energy and fibre while ensuring a low glycaemic index to support a balanced diet. We've also included our unique selection of herbs and berries to provide a well-balanced diet that will keep your dog coming back for more! You pamper your dog with wholesome and grain free food. Genesis Pure Canada Deep Canyon is also suitable for food-sensitive dogs from the age of 1 due to the deliberate exclusion of grain.
Composition: Fresh chicken (60 %), chicken protein (dried, 10.5 %), fresh lamb (6 %), potato flour (4 %), peas (dried), fresh goat (2 %), pumpkin (dried, 2 %), plantain (dried, 2 %), chickpeas (dried), lentils (dried), hydrolysed protein, psyllium seeds, colostrum (0.3 %), cranberry (dried), blueberry (dried, 0.1 %), green-lipped mussels (dried, 0.1 %), stinging nettle (dried), blackberry leaves (dried), yarrow (dried), fennel (dried), caraway (dried), chamomile blossoms (dried), mistletoe (dried, 0.02 %), gentian root (dried), centaury (dried, 0.02 %), chicory (dried). Analytical components: moisture 10.00 %; protein 35.00 %; fat content 19.00 %; crude fibre 2.00 %; crude ash 8.00 %; metabolizable energy 16.95 MJ/kg; calcium 1.40 %; phosphorus 1.10 %; sodium 0.25 %; potassium 0.80 %; magnesium 0.10 %. Nutritional additives per kg: Vitamins: Vitamin A 12,000 I. E.; Vitamin D3 1,200 I. E.; Vitamin E 70 mg; Vitamin B1 10 mg; Vitamin B2 10 mg; Vitamin B6 7 mg; Vitamin B12 60 mcg; Biotin 450 mcg; Pantothenic acid 20 mg; Niacin 40 mg; Folic acid 2 mg; Vitamin K 1 mg; Choline chloride 1,200 mg Trace Elements : Iron 85 mg, Zinc (as zinc acid) 70 mg, Copper (as copper (II) sulphate, pentahydrate) 10 mg; Manganese 10 mg; Iodine (as calcium iodate, anhydrous) 2 mg; Selenium (as sodium selenite) 0.2 mg
Customers who bought this product also bought:
Stay ahead of pets with our trending products
16 other products in the same category:
Stay ahead of pets with our trending products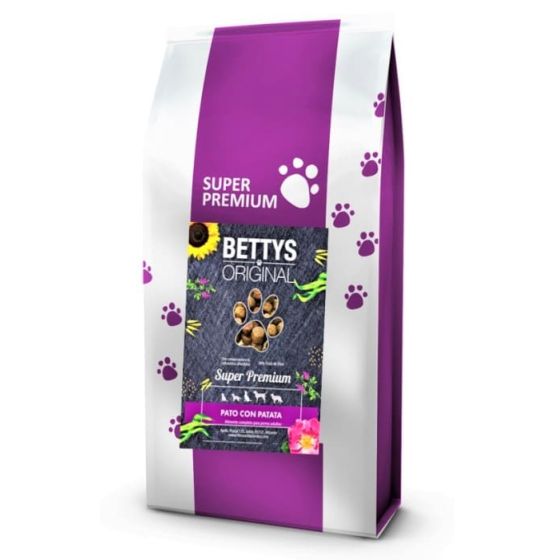 Quick view
Quick view